Science explains the benefits of Gymnastics.
Gymnastics helps in developing the overall health and wellness and is a popular sport too. Multiple studies have proven that gymnastics is important for bone, muscles and brain. Not just flexible, gymnasts are healthy and confident and make smart decisions too. 
Learning Gymnastics enhances complex motor skills. Training daily can improve performance and movement. Gymnastics is a complex and elaborate motor skill and learning it has a lasting effect on bones and muscles. It also trains the brain to act faster in challenging and demanding situations. Gymnasts can perform a wide range of actions and movements without injuring themselves thereby proving the flexibility they have gained from the sport. Through increased coordination and balance, one can enhance body awareness and movement. Personal self-control and self-esteem also develop as one moves ahead. Gymnastics also helps fight depression.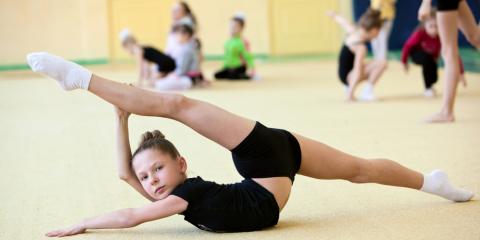 Gymnastics tips for beginners
Being a physically and mentally challenging sport, gymnastics focuses on coordination, body awareness, flexibility and strength. There are 3 key kills to be developed in Gymnastics – Floor, Beam and Vault. You can slowly learn which one is best suited for you or try all the three too.
Before starting, here are a few important tips for beginners
Its important to be consistent. Follow a schedule. 

Start with the basics. Master them and then move to the rest.

Rules are important and you must learn them.

Free up those muscles before and after trying. Stretching exercises are a must.

Sleep well during your training period.

Stock up on protective gear. You can avoid injuries.

Follow a healthy diet and stay hydrated.

Keep your mind stress free. Stay calm.
Are your ready for Gymnastics?
Looking forward to build your muscles strengthened flexibility? Then Gymnastics is the right spot for you. You will need to follow a healthy lifestyle, eat and sleep on time to pursue this sport.